Network Services

Quality Network Solutions
We Stand Out From the Crowd:
Microsoft Certified Systems Engineers with Experience and Expertise in Design and Troubleshooting
We Design and Build the Workstations and Servers we Install
Domain Name registration and web services using the latest information technology
Secure Network Solutions, Integration and Implementation using the Best Tools in the Industry
Support for Existing Networks and Equipment
One of the Oldest Largest Microprocessor Equipment Repair Facility in the San Francisco Bay Area
Hughes Network Systems Business Class Two Way Satellite Internet Authorized Network Solutions
Wireless Network Solution Specialists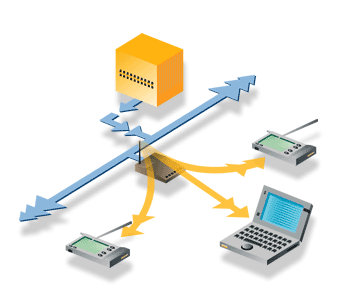 San Francisco Computer Repair's staff of support specialists, on-site field engineers, and certified consultants are highly skilled professionals. Each will give you the support needed to successfully maintain your mission-critical network. Your call will be answered directly by your assigned support specialist or call coordinator. Your assigned support specialist will direct your support issues from beginning through to the best resolution. San Francisco Computer Repair's established call-tracking system allows our service manager to follow the progress of your call to its decisive resolution. Every step of every calls have a built-in time frame for completion of the task, which helps them ensure that your needs are quickly accomplished. Web Sites, Domain Names, and Hosting - We do it all. Network solutions for today's information technology.